Posted on
By Claudia Gharbi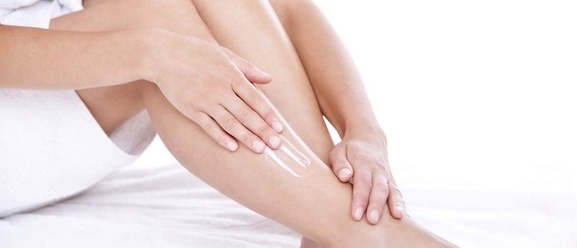 "There are many ways to hair removal today. These include waxing, shaving, lasering and waxing. The two most well known and used methods are undoubtedly shaving and waxing. Which approach is best? In this article you will read more about the advantages and disadvantages of both methods."
Which depilation method?
Which hair removal method is best for you, is in the first instance quite personal. After all, every body reacts differently to a treatment. That is why it is good to try out different things. If you've only been shaving so far, now is probably the time to put the razor away and try out waxing. What's the reason? Although opinions may differ as to which form of hair removal is better, there are many advantages to waxing. Of course, there is also something to be said about shaving. It's less painful and it's usually so squeaky. Despite the fact that waxing may take a little more time, you don't have to do this as often as shaving. So in the long run it works more effectively and it's cheaper.
Unwanted hair removal
For example, if you shave your legs, you only remove the hairs from the surface. If you shave your legs, for example, only the hairs on the surface are removed. If you shave your legs, only the hairs on the surface are removed. The benefits? No painful stubble as is the case with shaving. Hairs that need to grow all over again are a lot softer and thinner. In addition, the hairs grow back less quickly. So with waxing you'll have longer pleasure from smooth legs, armpits and other places where you're waxing. If you think that waxing is only for the legs, you are wrong. Also your bikini line, face and back can be waxed easily. There are special products on the market for your bikini line, take a look at this page. After waxing the skin can look a bit red. It is therefore important to apply a nourishing oil, lotion or gel to calm the skin after waxing. Harsdiscounter has a nice collection of post waxing care products to remove resin residue and soothe the skin. Are you looking for a ready-made package that contains all the necessities and that you can start using right away? Then use one of our Starter kits.
 
Say goodbye to razors.
Most people who discover the benefits of resins say goodbye to razor blades that often cause cuts, wounds and sometimes even scars. If you're going to work with resins for the first time, it's wise to use your common sense. If the resin is too hot, you can burn yourself. Read the instructions carefully before use. If you suffer from sensitive skin or want to start waxing in the safest way, use sugar resin. This is not hot and can easily be rinsed off with water. In addition, there is usually little or no skin irritation with sugar resin. Take a look at our collection of sugar resins here.