Posted on
By Claudia Gharbi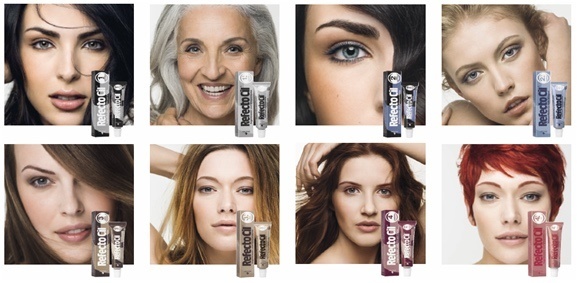 "Eyebrows have a huge impact on the look of your face. How do you choose the best color? And the right shape? One is blond and has blonde eyebrows, while the other has brown hair and dark eyebrows. If you're not completely satisfied with your own color or you want to emphasize your eyebrows better, read all the ins and outs about it".
Which eyebrow color and shape suits me?
Then the following question follows: which eyebrow color fits my appearance best? This mainly depends on your hair color. Ladies with blonde locks who have naturally blonde eyebrows actually want their eyebrows to be seen! So go for a slightly darker color than your hair color. A maximum of three shades darker and prefer a gray tone to a warm color, otherwise your eyebrows may look orangeish. Brunettes and those with black hair are better off with a lighter shade than their own hair. That makes for a softer look. Of course, we shouldn't forget the redheads. The same applies to them as blondes, but they can opt for a warm shade. That matches well with the hair color.
Eyebrow dye gives your eyebrows definition.
Now that it is clear which color suits you best, you can start working with eyebrow dye. Take a look at our collection of eyelash and eyebrow dye and get started! Give your face more expression with eyebrow paint! Drawing and coloring is often also necessary to remove blemishes or to give your eyebrows a beautiful shape. It is best to use an eyebrow pencil or eyebrow powder for this purpose. With these products you can later fill in certain areas where hairs are missing or make your eyebrows fuller. Eyebrow pencils and powders are available in several different colors. From light brown to gray or even bordeaux red. If you go for a powder, keep in mind that the powder appears slightly darker on the skin than the color you see in the bottle. The Browshop has a nice collection of eyebrow products that will give your eyebrows body!
Update your eyebrows
In terms of shape, the natural eyebrow is totally hip at the moment. Longer eyebrow hairs that form your natural shape of your eyebrows. So if you want to be trendy, you know what to do. If your eyebrows have become thinner over time or you want to balance your eyebrows with your facial shape, you can use epilation or a hair removal strip to update your eyebrows. An eyebrow pencil is also useful for the finishing touch. Do you find it difficult to find all the right products together to style your eyebrows? Then go for the professional Paint and Styling Kit Starterskit of the Harsdiscounter Then you immediately have everything at hand to paint and style your eyebrows. Once you've given your eyebrows the right color with the eyebrow paint, you can then get to work on shaping them beautifully with the Brow Waxing Strips. This package also includes a paint tray and protection cream. This way you can create the perfect eyebrow in no time!