Posted on
By Wax Discounter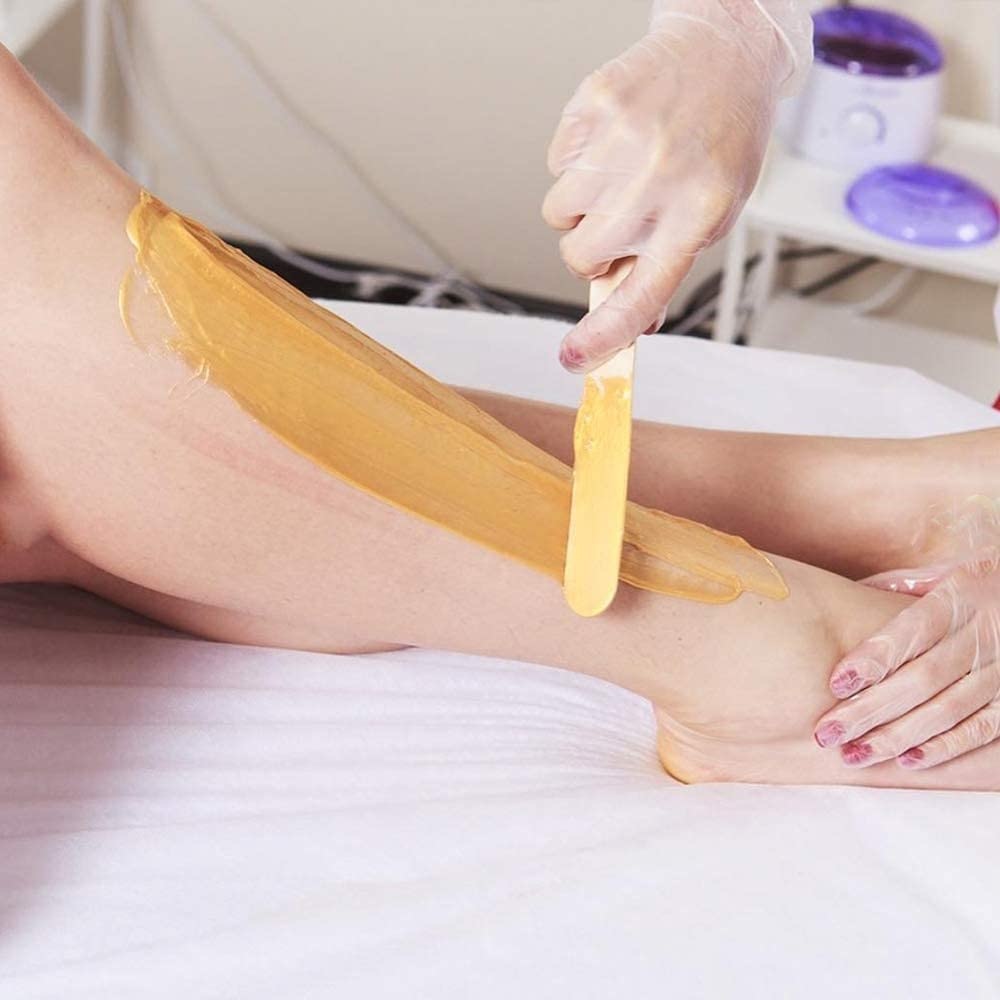 If you are about to wax your body, you can choose from several options. You can go for natural wax such as sugar wax for depilation, but also for synthetic film wax. Why should you choose synthetic wax? Here's a top 5 benefits of using synthetic wax.
Synthetic wax does not contain pine resin and is hypo-allergenic
Many people are allergic to pine resin. And it is precisely this ingredient that is used extensively in all kinds of waxes, but not in synthetic waxes. It is free of pine resin and therefore especially suitable for people with sensitive skin and/or an allergy to pine resin. This hypoallergenic wax has been marketed, among other things, to cause allergic reactions less quickly. Do you want to be sure that the resin does not cause an allergic reaction? Then test a new wax on a small area of ​​the skin 24 hours before you start using it. 
Skin problems? Then definitely use synthetic wax
The new generation of hypoallergenic wax from Wax Discounter is suitable for sensitive skin. Even if you suffer from skin problems such as acne. Red spots or skin irritation are a thing of the past with our synthetic resin and that's good news! Synthetic wax does not leave red marks and is suitable for people with skin problems, a hypersensitivity to pine resin and other allergies. It is advisable to clean the skin well before waxing and remove dead skin cells. Otherwise, the wax can end up in the pores and cause pimples or irritations. 
A painless hair removal procedure 
Synthetic film wax is a creamy clear wax that is very easy to apply and gentle on the skin. It is an efficient and gentle way to remove hair. It does not pull the delicate skin along and this makes hair removal with synthetic wax a less painful experience. In addition, synthetic wax causes less red spots or skin irritations. And don't forget to use good skin care after waxing. That also works wonders. For example, apply After Wax lotion Aloe Vera after waxing to help the skin recover faster.
The ease of use of synthetic wax 
Synthetic wax has a low melting point (+38°c) and is extra flexible. This resin also does not break down and you can easily apply it with a spatula, regardless of the hair growth. So you don't have to deal with strips or anything like that, because it removes both thin and thick hairs of any length. That makes the use of synthetic wax very user-friendly. 
Ideal for the delicate areas
Synthetic wax can be used for all parts of the body, including the face. It is also perfect for styling the eyebrows. It is also suitable for other delicate areas, such as armpits, bikini lines or Brazilian wax. Synthetic film wax is ideal for facial hair removal and other areas where the skin is more sensitive. Conclusion: synthetic film wax is extremely suitable for removing hair on all body areas. An example of top quality synthetic polymer wax especially for sensitive areas is the orchid synthetic film wax or Glowax cherry pink film wax for the face and armpits.